Chef Sam is the shared dream of three executives from large multinationals. After working in practically every country, the three connected through Danone, a company for which Bernard and José work directly and for which Rafa provides services through his agency.
The combined experience of these three helps to verify that internationalization is a fundamental target of most companies, but the big question is how to do it. Existing models are used to place boxes or pallets in countries, to put a pin on a map... but not to build brands in the minds of consumers or at points of sale.
Chef Sam's mission is to become the subsidiary of its partners, building the necessary brand awareness and distribution with a long-term vision through a model of co-investment, partnership and transparency.
The mission and vision are clear from the beginning: Help small and medium-sized brands, specialists in the world of healthy food, to expand internationally through a model that breaks with the traditional formats of distributor, commercial agent or subsidiary.
Is with this vision and with this roadmap that the company began with the employees on September 1, 2016 in a room rented by a friend on Balmes street in Barcelona.
Today we are 60 people in 11 countries and with a portfolio of nearly 20 brands.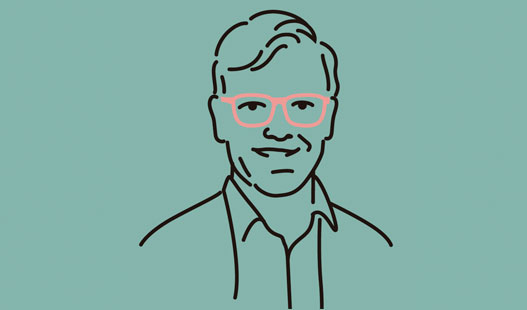 BERNARD HOURS
CO-FOUNDER & PARTNER
Hours began his career at Unilever in 1979 as Brand Manager. 
In 1985, he joined the Danone as Brand Marketing Manager Group at Kronenbourg. In 1987 became Sales Director of Evian, and in 1989   Marketing Director for Danone France, later becoming the President of Danone Hungary (1994), Danone Germany (1996) and finally President of LU France in 1998.
In November 2001, Hours was named the Vice-President of the Fresh Dairy Products division and became the President in March 2002. In November 2006 he also took charge of the Research and Development at Danone.
In 2008, Hours became COO of Danone Group, responsible for four operating divisions of the group: fresh dairy products, waters, baby nutrition, and medical nutrition, as well as of research and development.
Hours contributed significantly to sales growth between 2007 and 2013, from 14 to 22 billion euros during this period. He exercised is responsible for all activities of Danone, encompassing around 100,000 people in and 100 countries.
Actually, is Board member of Verlinvest, Oatly and Share and President of Andros Spain.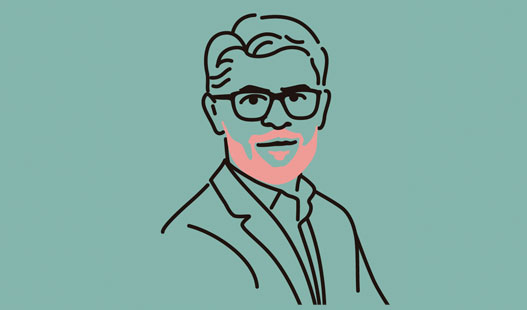 José Cano Serrano
Co-Founder & Ceo
Jose Cano has more than 25 years of experience within the FMCG industry.
He began his career at Nielsen back in 1994 as a Category Management consultant and four years later he joined L'Oréal as a Key Account Manager.
In the year 2000 he joined Danone Dairy to became the International Trade Marketing Manager based in their global head office in Paris. In 2003 he moved back to Spain to lead the Sales Department of Danone Waters and at the end of 2005 he moved to PUIG to become their Sales Director.
In 2008 Jose moved back to Group Danone to be appointed their Vice President of Sales for Danone Dairy Spain which was then the biggest company of the entire Danone group.
In 2012 Jose was appointed as CEO of Danone Waters in Mexico and took charge of a business with more than 8000 people, operating 30 factories and 2500 delivery vans for its distribution. During his last 4 years of service Jose delivered a consistent double digit growth each year before leaving Danone and Mexico in 2016 to come back home in order to achieve his dream of starting his own company and founding Chef Sam in Barcelona!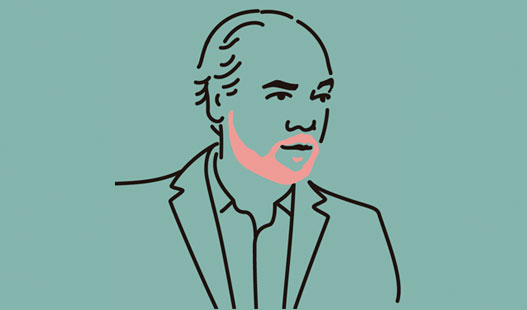 RAFA ESTEVE
CO-FOUNDER & PARTNER
Rafa - as he is often known - began his professional career in the field of brand communication in 1986 at the Lowe-DxD agency. In 1989 he founded Vinizius, associating himself with the Young and Rubicam network, and giving rise to Vinizius Y&R.
Esteve was CEO of Vinizius Y&R for 28 years and managed to position it as the leading agency in the Catalan market for almost two decades. As President of Y&R Spain, he reached and remained among the top 3 agencies in the country, during this time he stood out for his specialization and absolute leadership in food brands and Spanish multinationals. In 1996 Y&R became part of the multinational WPP, a group to which he finally sell his agency. At WPP, he was part of the Executive Committee Y&R, a member of the WPP Board of Global Strategy, as well as Team Leader of Danone Mundial. At Danone he was the only external member of the Executive Boards of the Dairy and Waters divisions.
In 2005 he began his activity as an executive investor in companies in the food sector and later in native digital companies, of which he has already made more than 6 successful exits.
In 2016 he co-founded Chef Sam with his current partners, actively leading the strategy and brand area.